What's the best mobile phone? Our verdict on the best smartphone / best phones - constantly updated
We've all got at least one mobile phone each, right? The trouble is, how do you decide which is the best one for you?
If you've read our list of the hottest pre-release new mobile phones and are still stumped, well, this is where we make it easy. Because here we have our continually-updated comparison of the top 20 best smartphones you can get in the UK.
The last update saw the Samsung Galaxy S2 nabbing the top spot - the combo of Android 2.3 and a beautiful screen in a tightly packaged body saw it head straight to the top of the pile.
But now Apple has finally brought out another version of the iPhone (see our iPhone 4S review) and the Nokia Lumia 800 suggests Windows Phone might have something to offer, so check out our list to discover the perfect phone for you.
If that still doesn't help, well, there's always our extensive mobile phone reviews pages as well - or check out our personally crafted smartphone buyer's guide:
brightcove : 1051906349001And when you've decided what new phone to buy, why not cash in your old one with our phone recycling price comparison service?
Here are our rankings for the best mobile phones around, currently available in the UK. Look here for the 20 best cellphones available in the US.
Number 20: HTC Wildfire S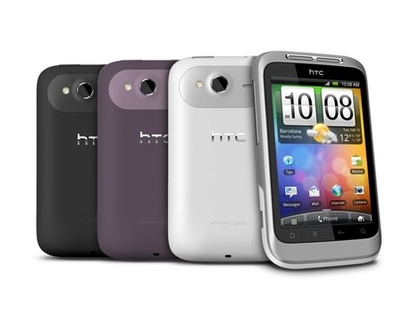 20. HTC Wildfire S
The HTC Wildfire S might only be an evolution of the popular Wildfire, but it's proven to be an attractive handset in its own right.
It was a little bit too pricey when it first launched at over £200, but subsequent price drops have seen it come in at a much more palatable £130.
It's got the same Sense UI as it's bigger brothers, and a neat-enough screen too. It's not the fastest handset in the world, but we're still fans.
brightcove : 1424473740001
Quick verdict
Not a behemoth by any stretch of the imagination, the Wildfire S is definitely worth considering if you want a smartphone experience without shelling out the cash.
HTC Wildfire S review
Compare HTC Wildfire S offers
Number 19: HTC ChaCha
19. HTC ChaCha
The glut of Facebook phones promised at Mobile World Congress last year might not have materialised, but the ones we have been given aren't half bad.
Our favourite is the HTC ChaCha, with a highly-usable keyboard and a dedicated Facebook key for publishing whatever it is you're doing to the social network.
brightcove : 1011288661001It's not the most advanced smartphone around, but one that's nicely entrenched at the cheaper end of the scale and still runs the latest version of Android.
Quick verdict
The HTC ChaCha is primarily a Facebook phone, but even if you're not a huge fan of the blue social network you're getting a decent BlackBerry rival and a snappy OS to boot.
HTC ChaCha review
Compare the best HTC ChaCha offers
Number 18: HTC Rhyme
18. HTC Rhyme
When deciding on the top 20 best mobile phones in the world, it's sometimes tempting to only look at the super-skinny, action-packed expensive phones that promise you unlimited power and status just by owning them.
But equally, there are those that serve another purpose, which is to provide a half-decent smartphone at a more than half-decent price - and the HTC Rhyme achieves that.
Maybe it will only appeal to women (which appears to be the focus), although a second non-purple colour might save it from that fate. Still, we have a lot of love for HTC and even for 'mid-range' phones they have a lot of capability – the HTC Rhyme simply displays that to a tee.
brightcove : 1429717881001We liked the solid build and swish soft-feel/aluminium unibody design. We even liked the purple colour, which we think looks pretty classy.
The Sense 3.5 update had some nice touches, such as the lockscreen shortcuts. The camera is only 5MP but still produces some nice shots, and the phone is essentially a capable blank slate with some cool accessories that you can customise to your heart's desire.
Quick verdict
While the HTC Rhyme is a stylish version of a phone that's already great in its own right, this mid-range smartphone doesn't bring anything new to the table except a few fancy accessories - but will attract those stylistas looking for something that isn't yet another iPhone clone.
HTC Rhyme review
Compare the best HTC Rhyme deals
Number 17: Google Nexus S
17. Google Nexus S
The first Android 2.3 phone to land on the market was also one of the first with NFC capabilities and a curved chassis with Super AMOLED screen from Samsung.
It's a 'Pure Google' experience, which means no messing about waiting for networks to bring you the update; if Google likes it, you'll have it (for the foreseeable future, with the Ice Cream Sandwich update landing).
brightcove : 1016801581001The build quality might feel a little suspect at first, but it's robust enough and sits in the hand well, and that screen is just superb for the internet and media.
It's now a darn sight cheaper than the Samsung Galaxy Nexus too - so if you're hankering for a pure experience on a budget, it's definitely worth checking this out.
Quick verdict
It's not the best handset on the market by any stretch, and it's not much better than a simple update to the Samsung Galaxy S. But what we do like about this phone is the simple Google experience - if you're after Ice Cream Sandwich on a budget with no frills, then this will be the way to do it.
Plus the NFC chip means you can do some cool stuff in the future too, like using Android Beam to send links or YouTube videos to friends by bumping phones.
Google Nexus S review
Compare Google Nexus S offers
Number 16: Sony Ericsson Xperia Mini / Mini Pro
16. Sony Ericsson Xperia Mini / Mini Pro
Sony Ericsson managed something of an underground hit with the original Xperia X10 Mini range, and has predictably brought the line-up back with a powerful refresh.
The new line-up (the Mini Pro features a keyboard, but is otherwise pretty much identical to the Mini) has a 1GHz processor under the hood and a much bigger 3-inch screen compared to last year's model, which makes a big difference.
brightcove : 1116060883001That improved processor also means things like Flash player support too, and while HD video recording isn't the best on test, it's still a decent option to have over other smartphones.
Quick verdict
The Xperia Mini range is a quirky offering that will appeal to those that love the idea of a teeny smartphone.
The price tag is a little too high to dub it truly budget-busting, but if you're after a phone that will fit in any pocket, with or without a keyboard, then this duo is definitely worth checking out.
Sony Ericsson Xperia Mini review
Sony Ericsson Xperia Mini Pro review
Compare the best Sony Ericsson Xperia Mini offers
Compare the best Sony Ericsson Xperia Mini Pro offers
Number 15: iPhone 4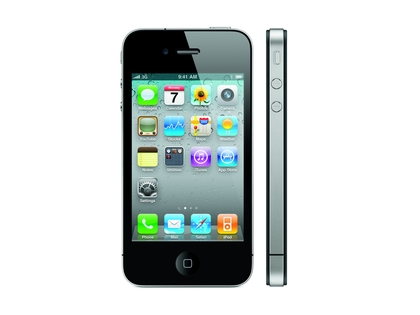 15. iPhone 4
The iPhone 4 was the most impressive iPhone ever when launched, and a big step up from the iPhone 3GS.
The iPhone 4's 960x640 Retina Display was a revelation when it was launched in 2010. It's got 326 pixels per inch, and we're talking tiny pixels, only 78 micrometers wide.
The Retina Display, especially, is hands-down one of the clearest, most enjoyable screens we've seen on a handheld, and the sheer amount of technology packed into the device might no longer be surprising, but it's still worth a gander.
brightcove : 1018924918001The 3G reception disappearing problem is gone now with newer builds (although Apple would never admit to it being a problem) and you can finally get the darned thing in white.
But the big win for the iPhone 4 is the fact it runs so much better in the new iOS 5 - it's faster and the battery lasts longer, with a whole heap of functionality making it feel like a brand new phone.
Quick verdict
While the iPhone 4S is clearly the superior device in terms of technology, the lower price of the iPhone 4, plus the fact it looks almost identical to the new version, means this is still a fantastic phone.
Sure, you don't get the likes of Siri's voice recognition on there, but iOS 5 is still a fantastic upgrade to the handset, so if you don't want to splash the cash but want to stay in Hotel Apple, this is a great phone to check out.
Apple iPhone 4 review
Compare iPhone 4 offers
Number 14: Samsung Galaxy Note
14. Samsung Galaxy Note
Is it a phone? Is it a tablet? Samsung wants us to believe it's a whole new category of device - but let's be honest, it's essentially just a really big phone. Or a really small tablet - depending on how you like your gadgets.
Given the penchant for so many to browse rather than make calls on their pocket device, something with a huge 5.3-inch Super AMOLED screen with industry-leading internals (1.4GHz dual core processor, no less) is always going to impress.
There are very few things we can complain about with the Galaxy Note. Samsung has taken what is already a brilliant handset (the Galaxy S2) and built on it to make an even better one.
brightcove : 1268512853001
Quick verdict
We can't see Samsung successfully creating a new product category with the Galaxy Note though - we just don't imagine that many businesspeople who hate paper and love media enough to consider carrying this around, even if it doesn't replace a smartphone.
However, if you're a fan of smartphone brawn or can't handle the larger screen sizes of today's tablets, then this device is likely to please on many levels - and we haven't even mentioned the opinion-polarising S-Pen stylus either.
Samsung Galaxy Note review
Compare the best Samsung Galaxy Note deals
Number 13: BlackBerry Curve 9360
13. BlackBerry Curve 9360
The Curve range has been something of a saviour for RIM in the last few years, with the immensely popular Curve 8520 still selling years after its launch.
The new Curve takes things to another level though, with the new handset offering a superbly sleek chassis, a well-designed keyboard and next-generation functionality thanks to the inclusion of NFC to connect up to other BlackBerry devices, as well as letting you pay for goods on the go.
brightcove : 1280430377001It's not got the fastest processor nor the biggest battery on the market, but that doesn't stop it being a cost-effective and useful device, especially when it comes to messaging.
Quick verdict
You'd be forgiven for thinking the BlackBerry Curve 9360 is a premium handset, and we wholeheartedly recommend you consider this if you're looking for a half-decent messaging device. It's not as cheap as the other Curves out there, but a definite contender for those not looking to splash £40-odd a month on a contract.
BlackBerry Curve 9360 review
Compare the best BlackBerry Curve 9360 deals
Number 12: Orange Monte Carlo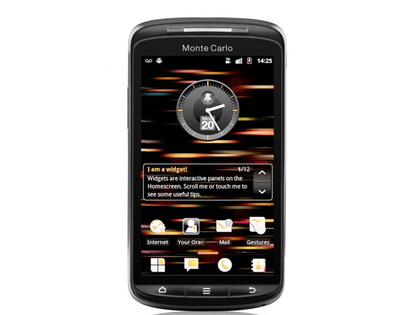 12. Orange Monte Carlo
We've had the Orange San Francisco down as our favourite budget handset for ages now, but it's time in the sun has finally come to an end with the announcement of the Orange Monte Carlo.
Also made by ZTE and badged by the citric network, the Monte Carlo is a superb effort for not much dollar, with a well-integrated processor and a large 4.3-inch screen seeing it fit in well with the current crop of massive smartphones.
The Orange San Francisco 2 surprisingly doesn't make it onto the list - the much-vaunted upgrade lacks the clout of the original.
That screen isn't the best on the market though, especially in bright sunlight, and the camera has been downgraded a little to lower the cost too.
brightcove : 1426595741001However, for the price we're more than happy to forgive this, and the Monte Carlo still delivers a decent large-screen viewing experience (if you're indoors...).
Quick verdict
Not every phone needs to cost thousands of pounds to use, and for those that want the latest version of Android, a big screen for movies and a few pounds left over at the end of each month, the Orange Monte Carlo is one of the best phones to go for.
Orange Monte Carlo review
Compare the best Orange Monte Carlo offers
Number 11: Sony Xperia Arc
11. Sony Ericsson Arc S
When we talk about a Phoenix Phone, it will forever be the Sony Ericsson Xperia Arc, and despite only being a few months old, it's already been upgraded to the Xperia Arc S, which makes things even better.
It's taken a right old tumble down our rankings thanks to now being usurped as a flagship device by the Sony Xperia S - but given it's now got a lovely low price, it's only just outside the top ten still in our eyes.
From the beautiful Reality Display with Bravia Engine to the powerful-yet-simple 8.1MP camera with Exmor R technology, this is one of the phones that people actually want to hold and play with when you show it off - plus it now boasts a 3D panorama mode, although you have to hook it up to a compatible big screen TV to view.
null : http://cms.techradar.com/article/1300041735001The Sony Ericsson overlay has cool features like an 'exploded widgets' view, and the integration of YouTube searching for videos of songs currently playing is super cool too - plus the Xperia Arc S is now rocking deeper Facebook integration and the latest version of Android: 2.3.4.
OK, it's not dual-core powered, but Sony Ericsson has looked to fix that with a boost to a 1.4GHz processor, and until we start seeing some applications that really start to challenge these smartphones, we're happy to recommend a phone that is slick under the finger, slim in the pocket, satisfying in the hand and kinder than many on the wallet to boot.
Quick verdict
The hardware is extremely impressive, both in terms of looks and performance. Forget the fashionable dual-core phones – when done right, a single-core processor can still do it all, nearly a year after the tech was announced, and it costs a whole lot less.
As it is, we're prepared to overlook the Xperia Arc S' minor flaws thanks to its stunning good looks, superb screen and very decent photo performance. You can't help but love it once you've held its magically thin body and gazed adoringly into its dazzling Reality Display - but it's best checking out the new HD display on the Xperia S before deciding if this is the phone for you.
Sony Ericsson Xperia Arc S review
Compare the best Sony Ericsson Xperia Arc S offers
Number 10: Motorola Razr
10. Motorola Razr
Don't be thinking you've got caught in a time vortex - the Motorola Razr of old is back, but in a totally new form factor.
The Motorola Razr is one of those phones that, like the Atrix, we instantly looked forward to when we saw it launched.
A super thin body, oodles of RAM, Kevlar casing and a top end processor are all things we want to see in a phone of this ilk, and it's good to see Moto attempting to compete with the likes of Samsung and Apple.
brightcove : 1276176311001Motorola needed a phone like the Razr in its arsenal, and now it has one to be proud of. It's got all the dual-core power of the Atrix, plus a superior screen; more importantly, it's jumped from a squat chassis to a sumptuous slimline affair that glides into the pocket.
Quick verdict
The Motorola Razr is something of a Galaxy S2 clone in a number of ways - but that's no bad thing for a smartphone. It has a decent identity of its own, with Smart Options in particular automating your phone in clever ways.
It's a trifle expensive and doesn't really offer too much in the way of a unique selling point - but it functions well in all areas and those looking for a slightly sharper screen will find a decent pocket-mate here.
Motorola Razr review
Compare the best Motorola Razr deals
Number 9: HTC Desire S
9. Desire S
The Desire S has surprised us all with its popularity - decent price drops already have seen it become a valuable proposition and place it as a good HTC alternative to the dual-core power of the HTC Sensation.
Excellent call quality, a decent camera, strong build and clever-as-ever social networking integration make this a class-leader once more, despite it no longer being the HTC top dog since the Sensation has landed.
brightcove : 1018924928001
Quick verdict
The HTC Desire S is a slick, compact and attractive handset that's an improvement on its predecessor with more compact lines and an improved Sense experience - which has now been updated to the Sensation-matching Sense 3.5 offering.
It may only have a 5MP camera, but it's got a budget-busting £20 price tag, so that means it's still going to have a decent customer uptake even though the HTC Sensation has arrived - and we rate it ahead of the Incredible S thanks to a smoother design, greater pocketability and more advanced software upgrades, even though the camera is poorer.
HTC Desire S review
Compare HTC Desire S offers
Number 8: Nokia Lumia 800
8. Nokia Lumia 800
The Nokia Lumia 800 is the Finnish firm's first handset to use Windows Phone, and it's been a quite success - a million devices have been sold worldwide so far.
The size, shape and weight of the Nokia Lumia 800 provides a quality feel, and is a unique shape compared to many other phones on the market.
The GUI feels intuitive with a very impressive speed of response, providing a continuity of feel between applications.
brightcove : 1276810377001Essentially, the Nokia Lumia 800 takes the best of Windows Phone - Xbox Live integration, fantastic Office tools and a clever tile-based user interface - and adds in a great quality screen with a nice-feeling chassis.
Quick verdict
The Nokia Lumia 800 certainly isn't an iPhone 4S or Samsung Galaxy S2 beater - but it's the best Windows Phone device out there. If you're a fan of a simple interface with some quality add-ons, then you should definitely look at Nokia's new flagship.
Nokia Lumia 800 review
Compare the best Nokia Lumia 800 deals
Number 7: Samsung Galaxy Nexus
7. Samsung Galaxy Nexus
The first 'Google phone' to come without the search giant's branding, the Samsung Galaxy Nexus is meant to be the device that preaches the power Ice Cream Sandwich to the awe-struck Android masses.
There's something great about having a 'pure Google' phone and the show-off factor is strong here since few will be able to get their hands on this. It's got a fantastic screen, a superb new OS and extra elements like Android Beam for sharing photos, contacts or (in the future) connecting to peripherals.
And as a smartphone or even mini computer, it's a great size with a nice weight that doesn't feel too cumbersome to carry or use.
brightcove : 1244183571001The screen, when lit up, looks fantastic. Its 4.65-inches with a resolution of 720 x 1280, giving a ppi of 316. It really is super sharp. We would have expected nothing less with Samsung's mobile displays among the best out there but it's cracking for internet and video.
Quick verdict
The Samsung Galaxy Nexus is mostly buoyed by the presence of Ice Cream Sandwich, but the high quality screen, slim chassis and fast processing speeds make it a top device in our eyes. It's not worthy of the top spot, but it's a great pre-cursor to the Samsung Galaxy S3.
Samsung Galaxy Nexus review
Compare the best Samsung Galaxy Nexus deals
Number 6: BlackBerry Bold 9900
6. BlackBerry Bold 9900
RIM's been in the doldrums a little in 2011, but that hasn't stopped it doing what it does best: bringing out the industry's top messaging devices.
The Bold 9900 is the best BlackBerry ever created, with a solid chassis, easy to use keys, a superbly hi-res screen and touch capabilities too.
BB OS 7 might not be much of an upgrade, but it still just works on a phone with a QWERTY keyboard / smaller screen combo.
brightcove : 1103767967001The internet is faster (although not market leading), the camera has been improved and NFC capabilities push the Bold 9900 into next generation territory.
Quick verdict
If you're a BlackBerry fan, this is the phone for you without doubt. Well, that is if you can afford the oddly high price tag - it's only this that's stopping us ranking the Bold 9900 higher in our definitive guide.
BlackBerry Bold 9900 review
Compare the best BlackBerry Bold 9900 offers
Number 5
5. Sony Ericsson Xperia Ray
Sony Ericsson has had something of a smartphone reboot in 2011, with the likes of Xperia Arc and Xperia Mini proving big hits.
But there's another winner from the soon-to-be-just-Sony brand, with the Xperia Ray winning more than a few admiring glances.
brightcove : 1189106106001It's got the innards of the Arc, plus the same pixel count - in a much smaller screen. That means the display is pin sharp, and while a little small compared to the competition, it's a very pocketable affair indeed.
The 8MP camera isn't as strong photographically as its rivals, but it still delivers quality snaps for a cheaper price tag.
Quick verdict
Well-packaged and packing in a host of top-end Sony tech, the Xperia Ray is a smaller smartphone that squeezes a large amount of power into a pocketable package.
Sony Ericsson Xperia Ray review
Compare the best Sony Ericsson Xperia Ray offers
Number 4
4. Sony Xperia S
We used to love the Xperia Arc S - but we're a fickle bunch, and now Ericsson has been cast aside, we're all over the new brand like a cat on a fresh set of curtains.
The Xperia S almost has too many positive points to list, with a new HD screen, 12MP camera and dual core processor all combining to make one of the finest smartphones of 2012.
If you want to see the new phone in action, you can check out our fancy hands on video as well:
brightcove : 1381559764001As you may have gathered from our review, the Sony Xperia S has both an amazing screen and a dual core processor that never slows down - plus that 12MP camera is really one of the best out there.
Sony has also very kindly bundled lots of software with the Xperia S out of the box, which saves you having to dash to Google Play as soon as you turn on to grab vital apps.
Battery life is the only slight wobble (if you don't mind a plastic casing) but it will generally last a day under normal conditions, and that's a solid enough benchmark for is.
Quick verdict
There are still some niggles with the Xperia S but we think it says a lot that when deciding on the pros and cons for the device, we really struggled with the cons section.
This handset may not be the cheapest (although still costing less than the likes of the iPhone 4S and Samsung Galaxy S2 when it launched), and it may feel like a Sony Ericsson without the Ericsson bit printed on the front, but we are really impressed with what Sony has done for its first solo foray.
Sony Xperia S review
Compare the best Sony Xperia S deals
Number 3
3. HTC Sensation XE
We know it's terribly geeky, but the battle between the HTC Sensation and the Samsung Galaxy S2 was one we were salivating over.
Both are dual core powerhouses, both have cutting-edge software and both the brands behind them have been enjoying success with Android in recent times.
The HTC Sensation is a cracking piece of kit despite being behind the S2 (and now the iPhone 4S), with Sense 3.0 being a real joy to use.
brightcove : 1270534433001The camera is quality, browsing and UI speeds are lightning fast and the overall build quality is sure to entice a number of users to pick up the Sensation and play with it in their local phone outlet.
And HTC has now added a faster processor into the mix, boosting it to 1.5GHz and increasing the battery size - and more importantly adding Beats Audio processing into the mix.
Quick verdict
The HTC Desire was the phone that showed the world what HTC could do, and the Sensation is a big step change once more. The dual-core power really shows, and the HTC Watch service is one to, well, watch as bringing movie downloads to a phone on the go could be the next big thing.
A Beats-style upgrade brought red flashes and helped make up for the disappointment of the HTC Sensation XL - and cements its place as the third best phone in the world.
HTC Sensation XE review
Compare the best HTC Sensation XE deals
Number 2
2. iPhone 4S
You might have noticed that Apple recently announced a new phone - it's the iPhone 4S though, and not the iPhone 5 as many were expecting.
But a phone by any other name would smell as sweet, and despite being identical in looks to the iPhone 4, there's enough here to warrant its high place in our rankings.
Siri voice recognition has shown itself to be more than a novelty, the dual-core processor has made phone operation even slicker and we're salivating over what the seven times more powerful graphics chip will be able to do.
brightcove : 1224629147001We were hoping for a larger display and things like a lack of Bluetooth transfer, no Flash integration with the internet browser and an uninspiring contacts app still grate - but they're no match for the sheer ease of use and general operation of Apple's best smartphone to date.
Quick verdict
OK, so it doesn't feel different in the pocket, and the updates don't seem to be that ground-breaking - but that doesn't matter for Apple, and the amazing camera, slick iOS 5 platform and superb display are still the things other phones should benchmark themselves against.
It's one of the most expensive phones on the market, so have a think whether you really want the latest features, as the iPhone 4 and 3GS are cheaper alternatives... but make no mistake, this is another cracking smartphone from Apple, and while many will be undoubtedly upset it's not number one, if you're an Apple fan: this is your number one phone.
iPhone 4S review
Compare the best iPhone 4S offers
Number 1
1. Samsung Galaxy S2
Did you think it could hold onto the crown and see off the challenge of the iPhone 4S? Well, despite Apple releasing its best smartphone to date, we still have to recommend Samsung's challenger for its mix of good looks and functionality.
What we love about the Samsung Galaxy S II is the sheer amount of stuff that's packed in under the chassis - but more important is the way Samsung has used all that tech to create a phone that just works near-flawlessly.
Check out our Samsung Galaxy S2 video review:
brightcove : 889800904001The dual-core 1.2GHz processor, the Super AMOLED plus screen and the excellent sonic performance of the media player all combine to make a real doozy of a mobile phone.
Recording in 1080p is a nice touch (given that it actually works most of the time) and the camera is more than enough to take great shots in a short space of time - although we suggest you check out the iPhone 4S, as we rate the camera on Apple's device that little bit higher if you're not bothered about tinkering with a number of settings.
In short, be it internet browsing, navigation, media, or social networking- the Samsung Galaxy S2 is our pick of the bunch for all those functions in one phone.
Quick verdict
The Samsung Galaxy S2 is a phone we're excited to whip out in a pub and show off to our friends - and millions of people already are.
It's the ultimate media mobile, the next generation in web browsing thanks to slick Flash integration, a very good replacement for a pocket camcorder and, goshdarnit, it makes calls pretty well too.
The Samsung Galaxy S II not only set a new bar for smartphones in 2011; it smashed the bar, recreated it in its own image and even managed to see off the competition of an Apple smartphone that doesn't drop signal all over the place.
Samsung Galaxy S2 review
Compare Samsung Galaxy S2 offers